---
Quality Control
Quality determines a particular product's ranking among similar commodities. With all the equipment and machinery of Ghazvin Glass Company supplied by the most respected European providers of technologies (Pilkington in UK, LiSEC in Austria, Tamglass in Finland, etc.), the quality of GGC products combined with the performance of its skilled operators has led to the achievement of ISIRI and Quality Management licenses.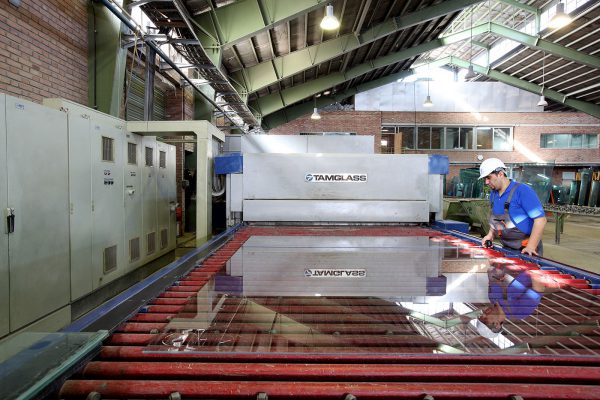 ---
Packing and Dispatching
Maintaining high quality, avoiding damage, providing orderly packing and achieving customer satisfaction are the top priorities of Ghazvin Glass Company. As "packing" and "dispatching" are two essential tasks in the industry, GGC has built on the long experience of a competent staff to develop an efficient platform these tasks to be done in accordance with the product type and its destination.
---
Float Plant
In late 2001, GGC released the news of commencing its new project for construction of a float glass plant with the cooperation of Pilkington Company, UK. Comprehensive specification and design works were carried out, followed by the construction works on a 2,000,000 m2 plot of land, 70 km from Ghazvin near Farsejin village, with a building area of 70,000 m2. In 2009 Farsejin Float Plant was officially opened.
---
Catalouges of products & services